Currie Booster Garden

This garden is adjacent to the City of Calgary Water Services - Currie Booster Pump Station. It is located in a sunny spot to the west and east of the utility building.
Features
The garden includes 36 - four by ten foot garden beds. Watering is done by hand. The garden and green space are pesticide free. Please contact the Garden Liason for more information about this garden. Parking is available via curbside parking. The Currie Booster Pump Station and garden are located on a corner property which is often frequented by community pedestrians.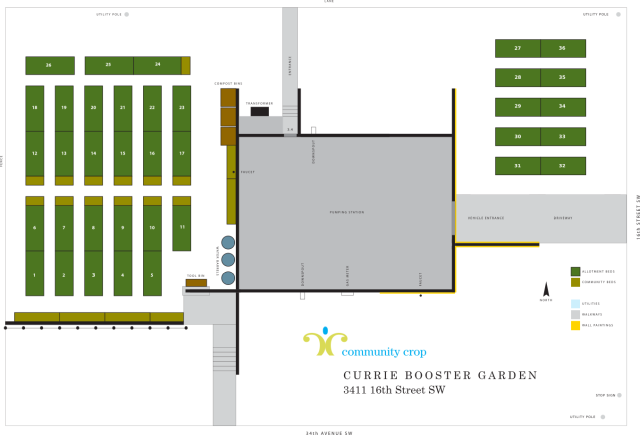 History
This garden was built in 2010 with materials, labour and equipment support by The City of Calgary Parks and by the donations and hard work of Community Crop volunteers. Additional financial support was contributed by Chef Wade Silous of In Fuse Catering and local musicians and artists who donated their talents in a benefit concert. In 2014, 10 new four by ten foot garden plots were added to the east side of the property. There are plans to provide more benches, mature trees and a building mural.